Get more care, value and support with us.
There are no hidden fees when it comes to My Coast Support. We aim to deliver the highest quality care and support for clear, transparent prices that ensure you get more value for your support package.
My Coast Support delivers a person-centered approach to all aspects of support, maximizing people's quality of life and broadening their social networks.
Our local team of friendly and knowledgable staff can help you navigate the NDIS landscape, getting you the right care when you need it most.
We can help you maintain your independence or achieve a level you never thought possible
Our friendly team are the experts in their field. Taking time to listen and support.
We look for new and creative ways to bring people together, bringing fun and energy.
Our mission is to help enhance the lives of those the Central Coast and their families.
01
Call or Email
Call, email us or contact us through our website and we'll schedule a no obligation discussion around your needs.
02
Start Planning
Once we understand your needs and requirements, we'll transparently discuss what works best for you. You will be actively involved each step of the way and create a support plan that gives you everything you need to live your best life.
03
Achieve Your Goals
Begin living your best life, towards a life of independence you've only dreamed of!
To Act
In the best interests of the participant, ensuring that the participant is informed, empowered and able to exercise choice and control.
To Support
Our participants with a service that meets their needs at their preferred time.
To Communicate
Openly and honestly in a timely manner.
To Treat
The participant with courtesy and respect.
To Listen
To the participant's feedback and resolve problems quickly.
To Protect
The participant's privacy and confidential information.
To Have
Insurance that covers the way in which the services are provided.
To Provide
Support in a manner consistent with all relevant laws, including the National Disability Insurance Scheme Act 2013 and rules, and the Australian Consumer Law; keep accurate records on the supports provided to the participant.
Enabling Your Future
We're a group of like minds with varying backgrounds, coming together to achieve great things.
What our clients think
Greg
I would like to thank my crew at My Coast Support for saving my life. Without their care and compassion I would not be here today.
Happy Client
Thank you look after me like that. About Sharon's turnout, thank you much for that too. Fishing, soccer take me out like that, take me out like that doctors. Nice like that, big old tournaments together. Thank you
Happy Client
My Coast Support are the best service I have used. After years of not enough support with others I changed to MCS. They are willing to help whenever I need it.
Dave
Very understanding, caring great support and great team
John Higgins
My name is John Higgins and my regular support person is Jim Charchalis. Jim is a wonderful and happy person with a great personality. We have a great relationship and he is always willing to accommodate my needs whether at home, various appointments, out shopping or at the beach. Jim is always reliable and helpful and a blessing in my life.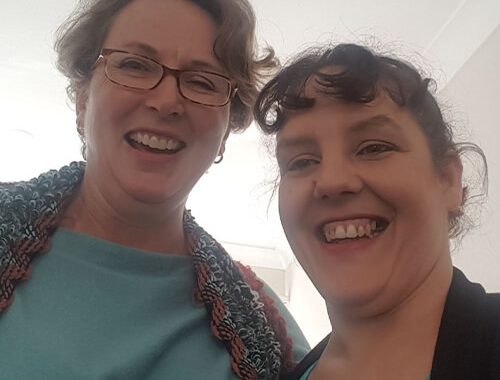 Chandra Freeman
I think My Coast Support is great! They help me and my son. I have lots of laughs and fun with my support workers and they treat me like I'm one of the family. They are good with Elliott.